PA: 486,709 Mail-in Ballots Approved, Returned, or Mailed on Sundays or Holidays
Pennsylvania mailed, received, or approved 486,709 mail-in ballots on holidays (Labor Day, Columbus Day, Veteran's Day) and Sundays. The USPS is closed on federally recognized holidays and on Sundays.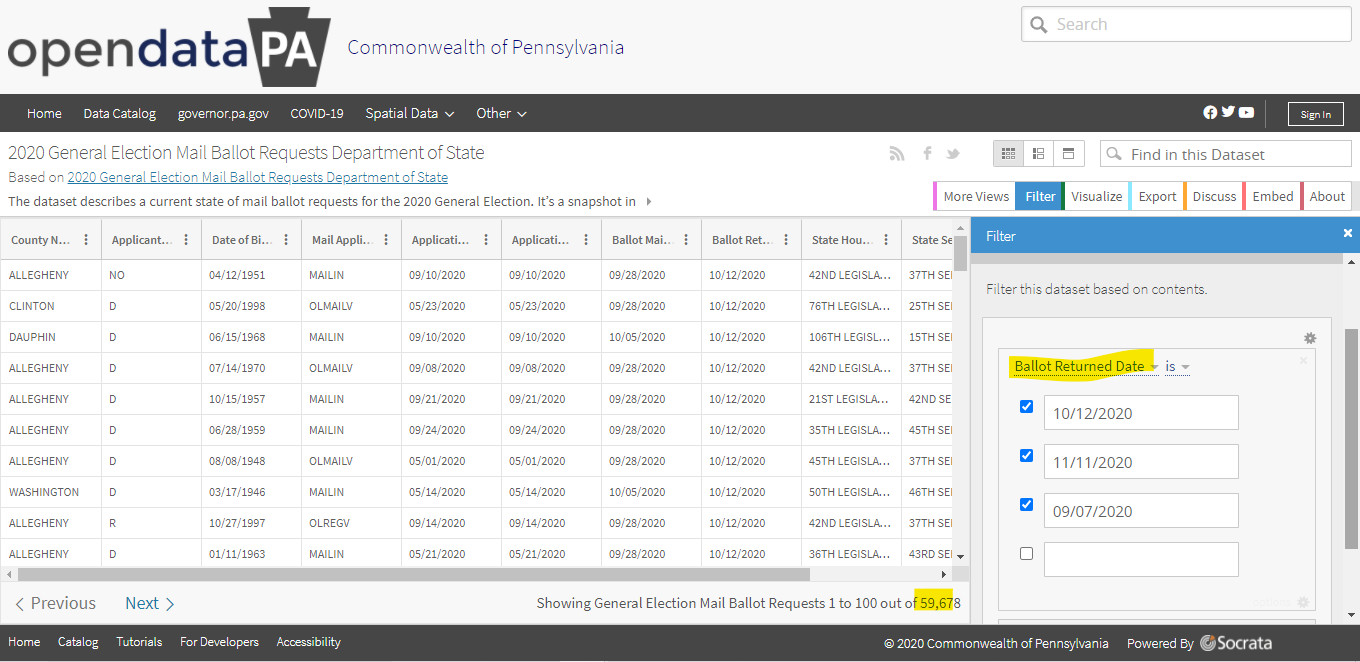 455,098 Mail-in Ballots Not Returned
Pennsylvania approved 3,085,217 main-in ballots. 2,630,157 (or 85.25%) were returned before 12/26/2020. 455,098 mail-in ballots have no return date. 14.75% of mail-in ballots that were approved were not returned.